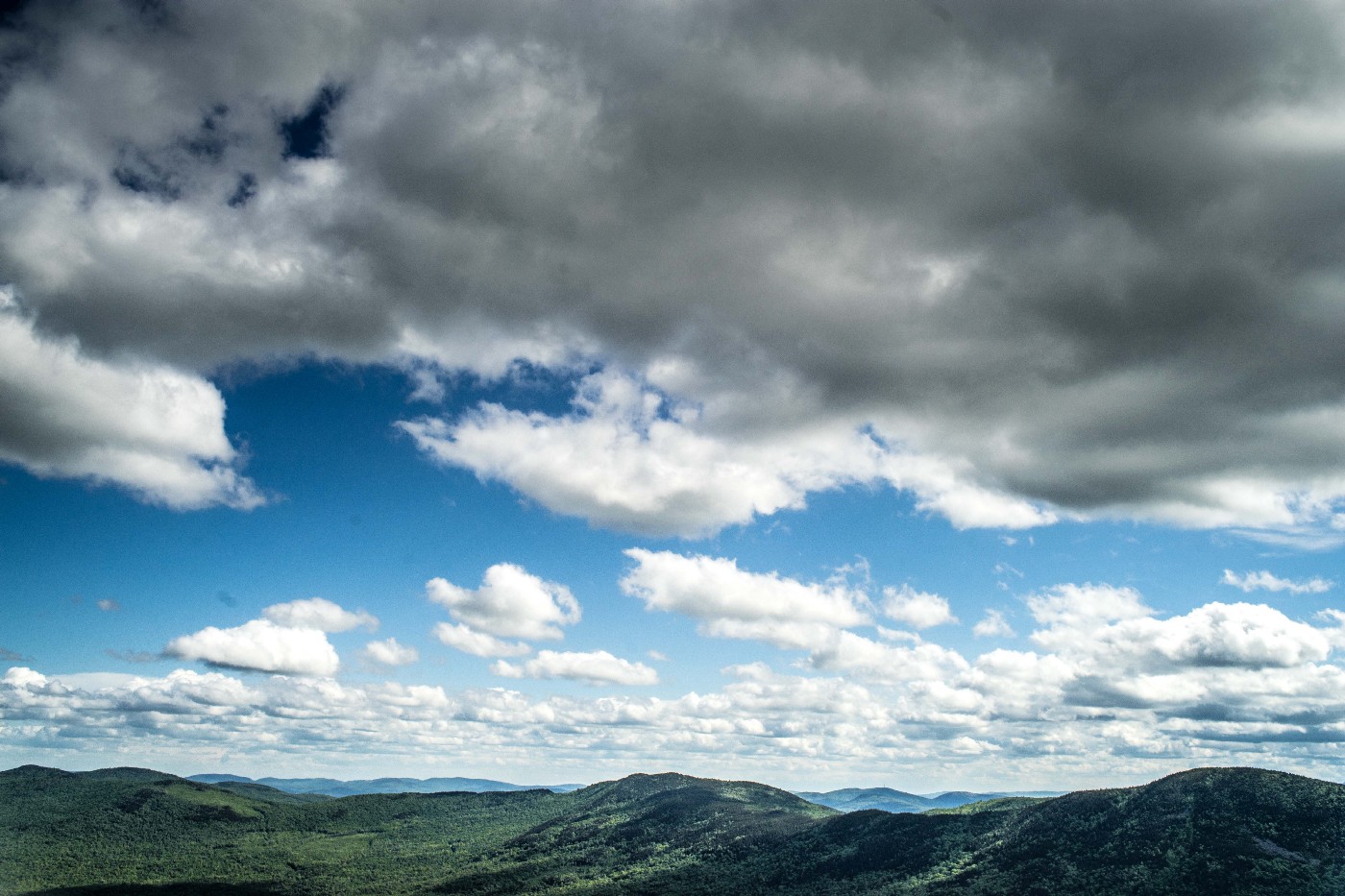 The Making of This Photograph.
You're probably looking at the picture above and thinking, it's nothing special, nice landscape shot, obviously taken from somewhere above sea level. It's not perfect, it's not terrible, and all of those things are true. I'm not a pixel peeping technician of photography; I know about what makes cameras work and then again, I don't. When you're standing in a place that the above picture depicts hopefully you can take that knowledge and turn it into something decent. Time is fleeting.
In many ways the making of any photograph is not in the camera; there are events leading up to the moment you snapped the picture that allowed it to become reality. These are moments where aperture, shutter speed, ISO and white balance give way to "holy shit I have to take a picture of that" and you quickly reach for your camera.
The truth is the making of this photo involves two important events in my life.
The first event: I won an Olympus E-P1 camera back in 2009. I won it through a "retweet" contest on Twitter — it's quite common — simply retweet a tweet and you would be entered to win. Like most of these types of contests, I felt like winning was a long shot at best.
When I received notification that I won, I didn't believe it — given the amount of spam that gets passed around via the Internet, this had to be some kind of joke. After a few e-mail exchanges and Twitter DMs, the camera was most certainly mine.
At this point in my life I had dabbled in photography but never seriously. I enjoyed having the few point and shoots I owned over the years, but was never really into it. But this moment was different. This camera dropped metaphorically right out of the sky into my hands a few weeks after the notification and I couldn't wait to start taking pictures. I was excited. Then again, I had no idea what the words "kit lens" meant.
A few weeks later a good friend of mine who is quite an accomplished filmmaker told me he had some old Nikon lenses from the 70s he wasn't using and I was free to take and enjoy them. This was an amazing gesture; another key moment that changed everything for me. It turns out this Olympus camera was highly adaptable and after purchasing the right adapter, all of a sudden I had at my fingertips an arsenal of prime lenses — 28mm, 35mm, and a 50mm. (The photo above was shot with the Nikon F 35mm). I will be forever indebted to this great friend; it was because of him that I truly learned to appreciate photography and how to properly use a camera. Not having auto focus lenses forced me to think more about what I was doing and to understand the process.
I upgraded the E-P1 to an OMD-EM5, continuing to use the Nikon lenses and then upgraded that to the Sony A7II, a full frame camera that finally allowed me to get the full effect of my amazing cache of lenses. It was worth the wait. That was the camera I used to take the picture above.
Now for the second event: I changed jobs in 2011, becoming a creative director at an advertising agency who had just won the Maine Office of Tourism account. I vividly remember my ECD coming into my office telling me I was going to be working on Maine, and my thoughts quickly turned to:
Cool. Hmmm. Never been there. Holy shit. I have a lot of homework to do.
Now when you work in advertising, your job goes a little something like this: work on campaigns, create a power point, present, strategize, plan, work on more campaigns, present, strategize, plan, discuss, measure the effectiveness, adjust accordingly and so on and so on.
Except in this case, I got to go to Maine, which made this experience vastly different. Like completely, totally in every way different.
Business gave way to life-changing experiences. I met people that I will remember and know for my entire life. I experienced things I never thought I would experience. I stumbled onto this beautiful place, and have traveled numerous times to various parts of the state, all of them amazing in their own way. It is business, yes. But it was also dramatically transformative for me.
Which leads us back to the photo, and my latest trip to Maine, when I found myself at the foot of Tumbledown Mountain in Byron. Now, this 49-year-old guy had done some hiking, but not a lot and none of any major difficulty. Our crew was going to film a group of people climbing the mountain and some of us went ahead of the crew towards the top. Our crew, 99% Mainers, classified the hike as moderate — so yeah, I got this.
It turned out to be the most difficult and challenging thing I have ever done. What may have been moderate for some was incredibly tough for me. The steady 45 degree angle upwards at the beginning of the trail gave way to traversing rocks over tiny brooks and streams, and as we got closer I kept saying to myself, "I have no idea how I'm going to get down from here."
Still, the two guys I was hiking with kept moving forward and they kept me going. I am extremely thankful to them. As we reached the top, and I was able to catch my breath, feeling my aching legs I remember saying to myself, "this is the dumbest thing I have ever done." I was legitimately scared that I would not make it back down, knowing how hard it was to get up.
But as I stood there and looked out over the horizon, it became increasingly clear that it was the most amazing thing I have ever done. I had been taken so far out of my comfort zone, and looking out over the horizon it was all worth it. It reminded me that even though sometimes your brain is telling you that you can't, you most certainly can.
And the rewards were evident; Maine's tremendous landscape unfolding in front of me, reminding us all of how small we really are. I will never be the same because of this experience — and for the better. It was a moment of triumph, a life victory. And ironically, it was a business trip. Go figure.
It was at the top that I took the picture you see here, a few years and a long climb up Tumbledown Mountain in the making. All because I won a camera and got a job.